These are a series of videos created piecemeal by anywhere between 20-40 animators and filmmakers. I would run and organize the projects and edit them together, ensuring that they all were coherent and worked towards an overall theme.
Shrekfest is a free & family-friendly event held annually in Madison, Wisconsin.
I have helped with designs, merchandise and promotional material for the festival since 2019. I also help manage the event's 
Instagram page.
Due to the pandemic, Shrekfest was held virtually in 2020 & 2021, and multiple promotional videos were produced to help raise awareness and entice people to submit content for the event, which was livestreamed on Twitch.​​​​​​​
I designed the logo (a parody of the AOL logo), did multiple graphical assets for two promotional videos, and constructed trophies out of floppy discs.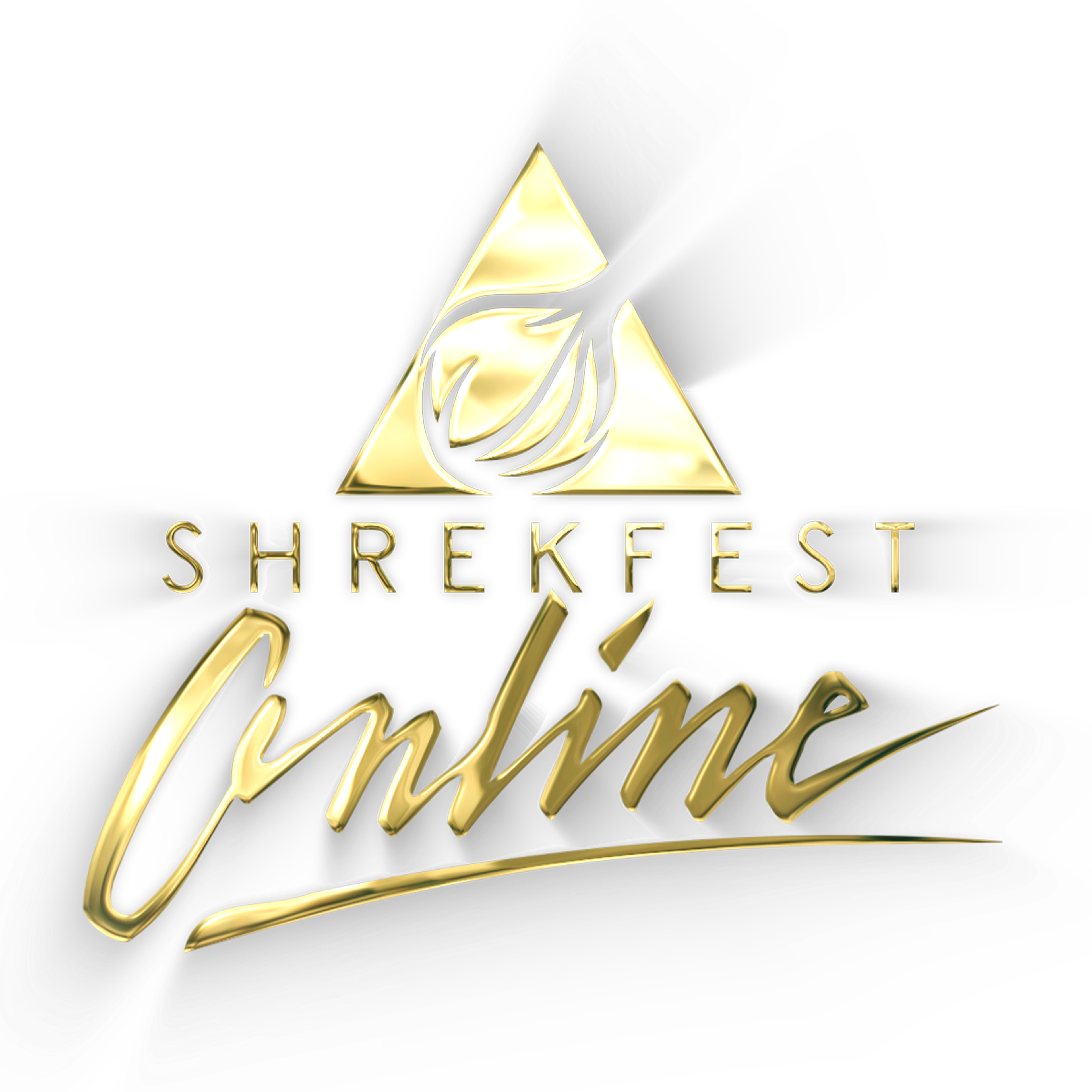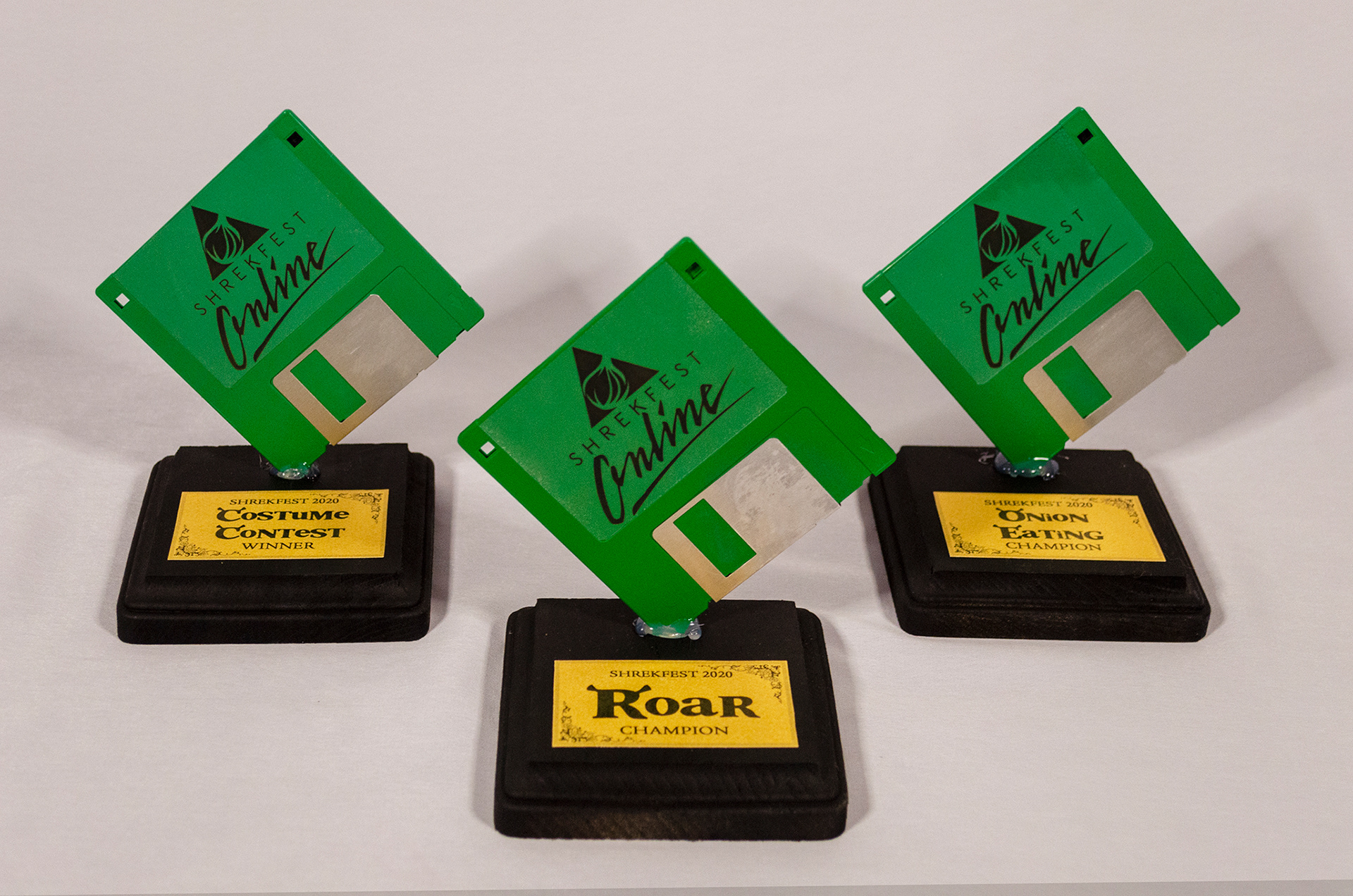 2019 was my first year producing material for Shrekfest.
Designs included a parody of Heaven's Gate, a medieval-style blanket, and buttons. These were created for and sold at the event and promoted online.