A drawing study of over 100 pieces based on the David Lynch film Eraserhead. Intended to be an exercise in thumbnailing and style-tests, the experience gained from this project has many applications beyond fine art.
Digitized Monochromatic Still
A physical piece scanned and transformed digitally. based on an iconic moment in the film. The challenge with this large-scale piece was to only use black, white, and 50% grey.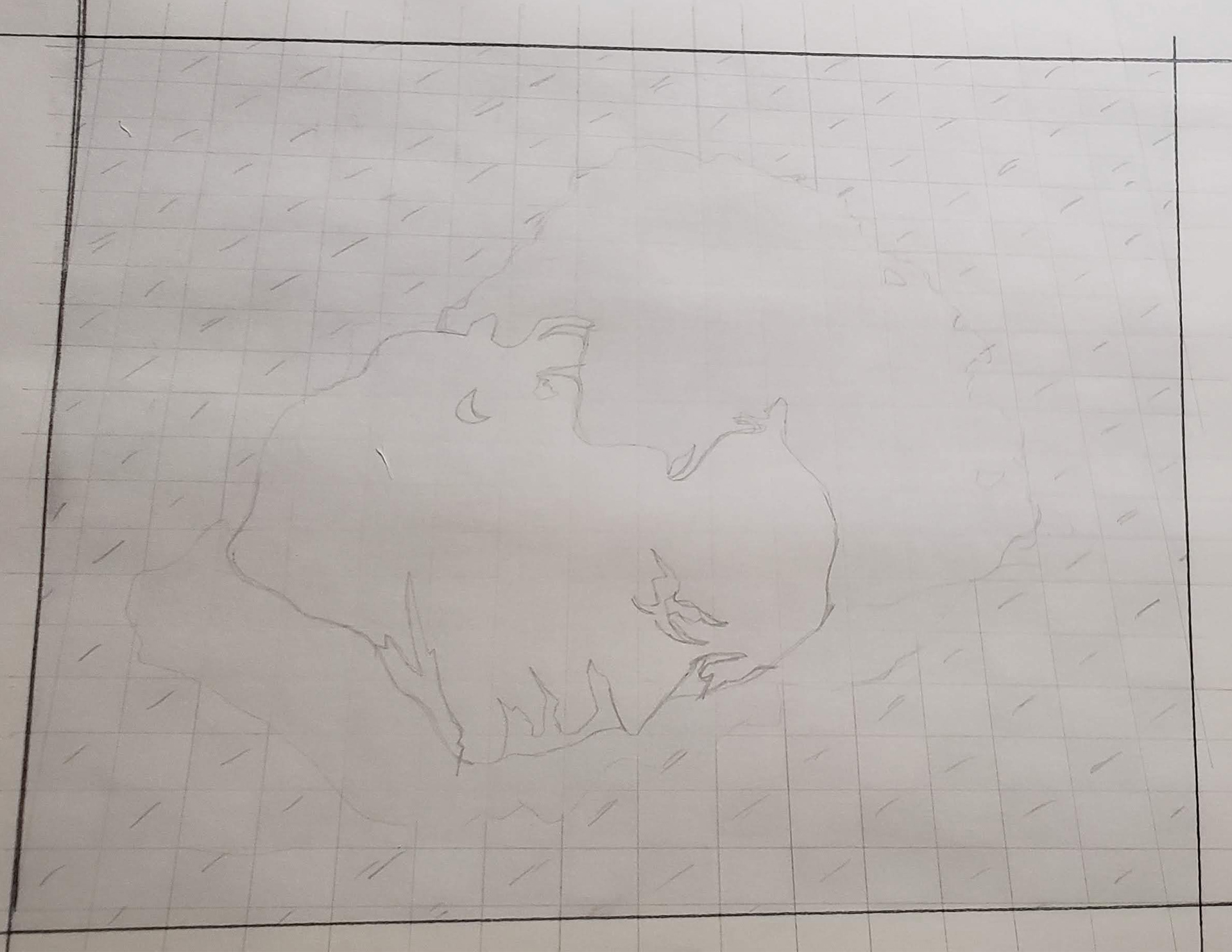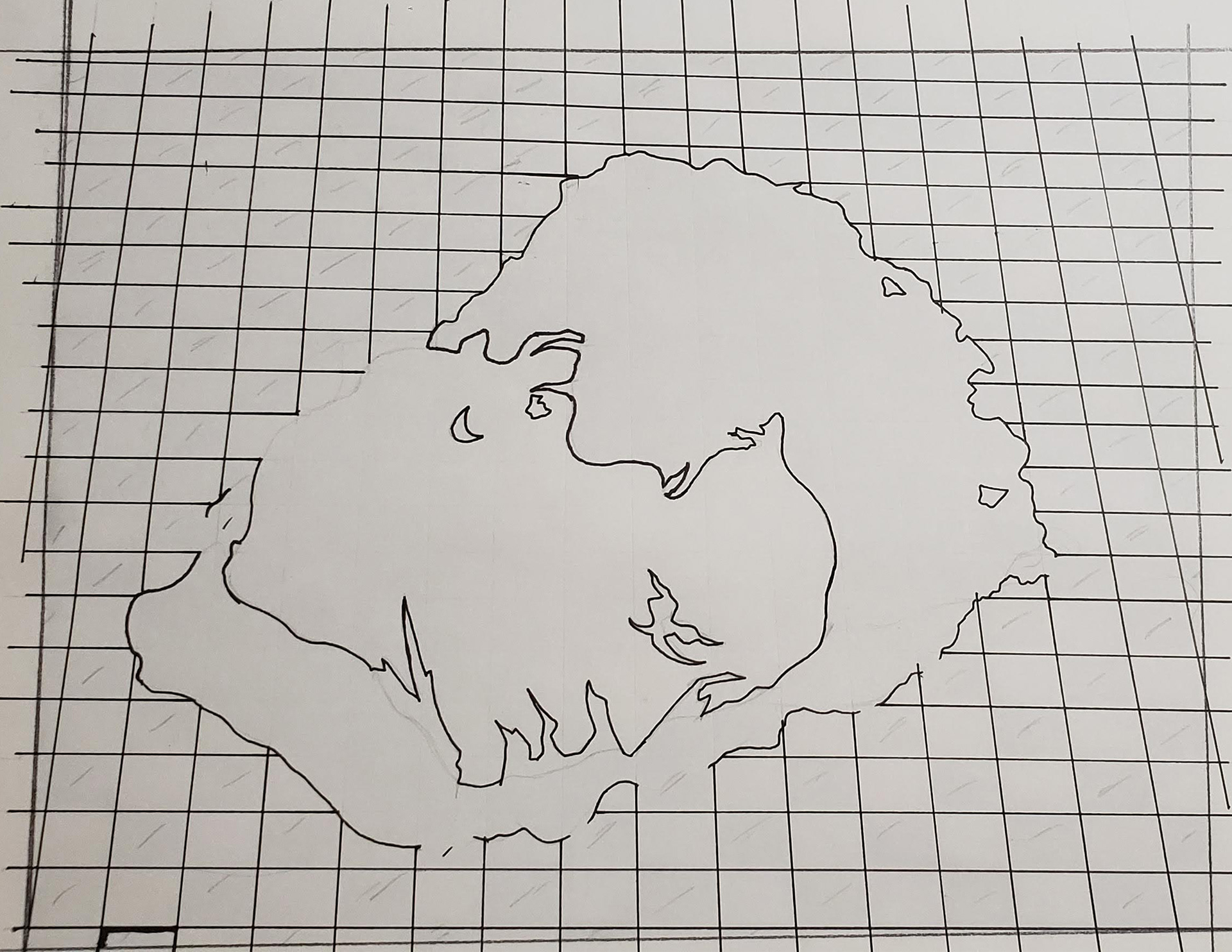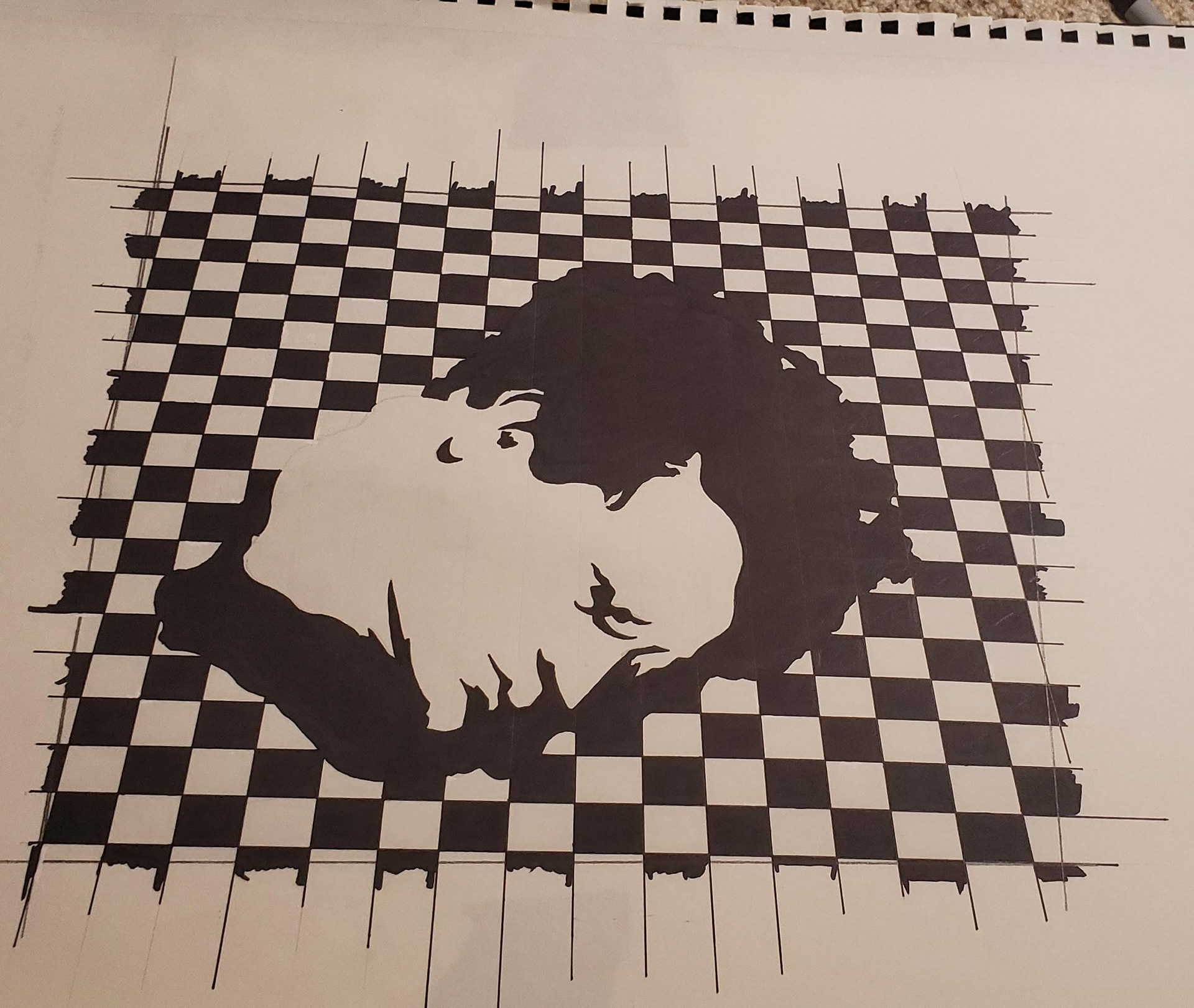 One hundred small thumbnails done in ten varying styles from incremental stills pulled from the film.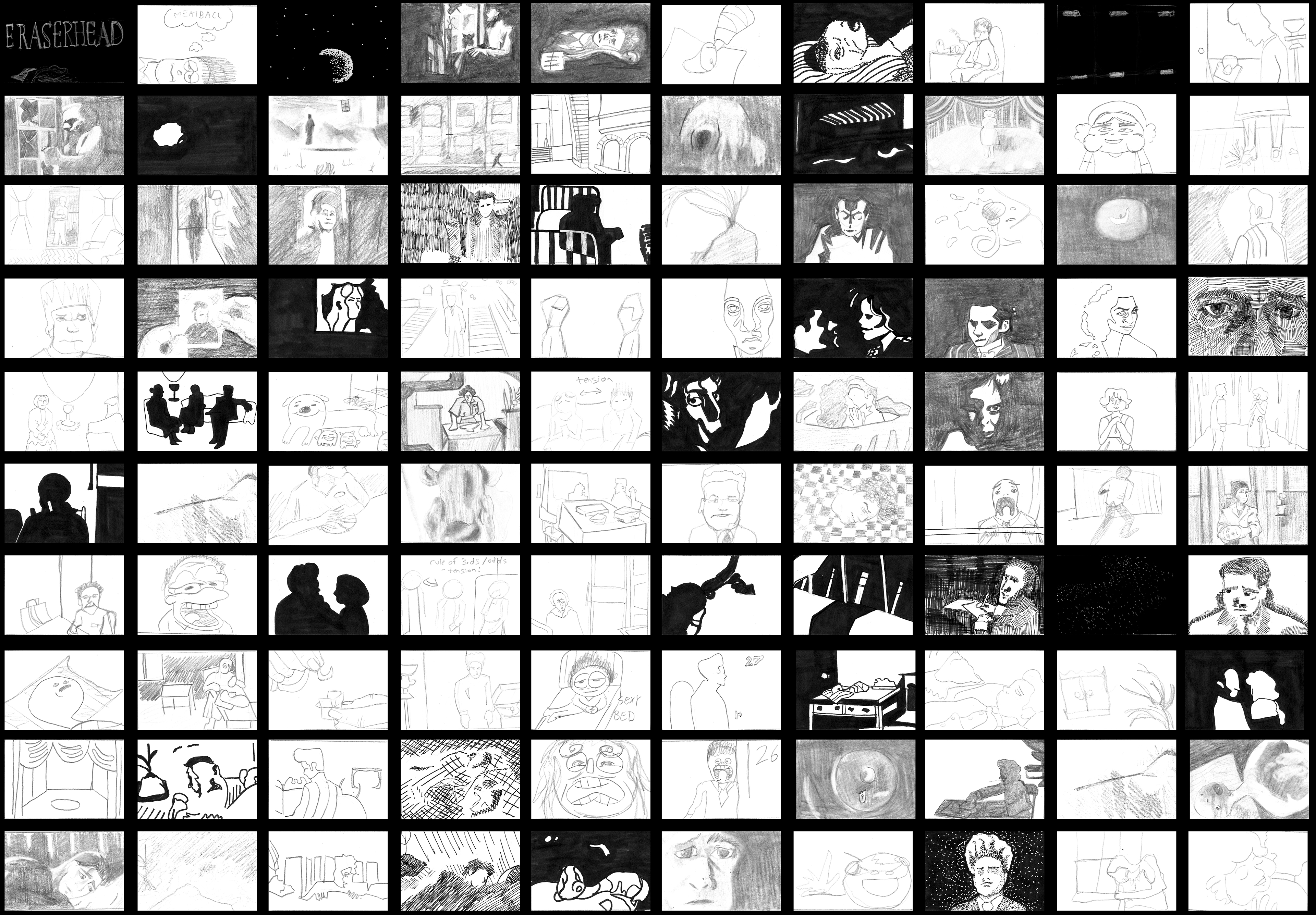 Five medium sized thumbnails done in one style, taken from one scene in the film.