This is a four-foot spider sculpture crafted from various supplies including novelty sized easter eggs and armature wire.
It has since found purpose as a Halloween decoration and display piece.
This is a board game created as a study tool for AP Psychology, it is intentionally meant to move slow to require students to answer more trivia.
Designed by looking at other existing similar board games, and utilizing fun graphic design and 3D printed elements.
The cover art for the board game is from a public domain MGM film from 1942.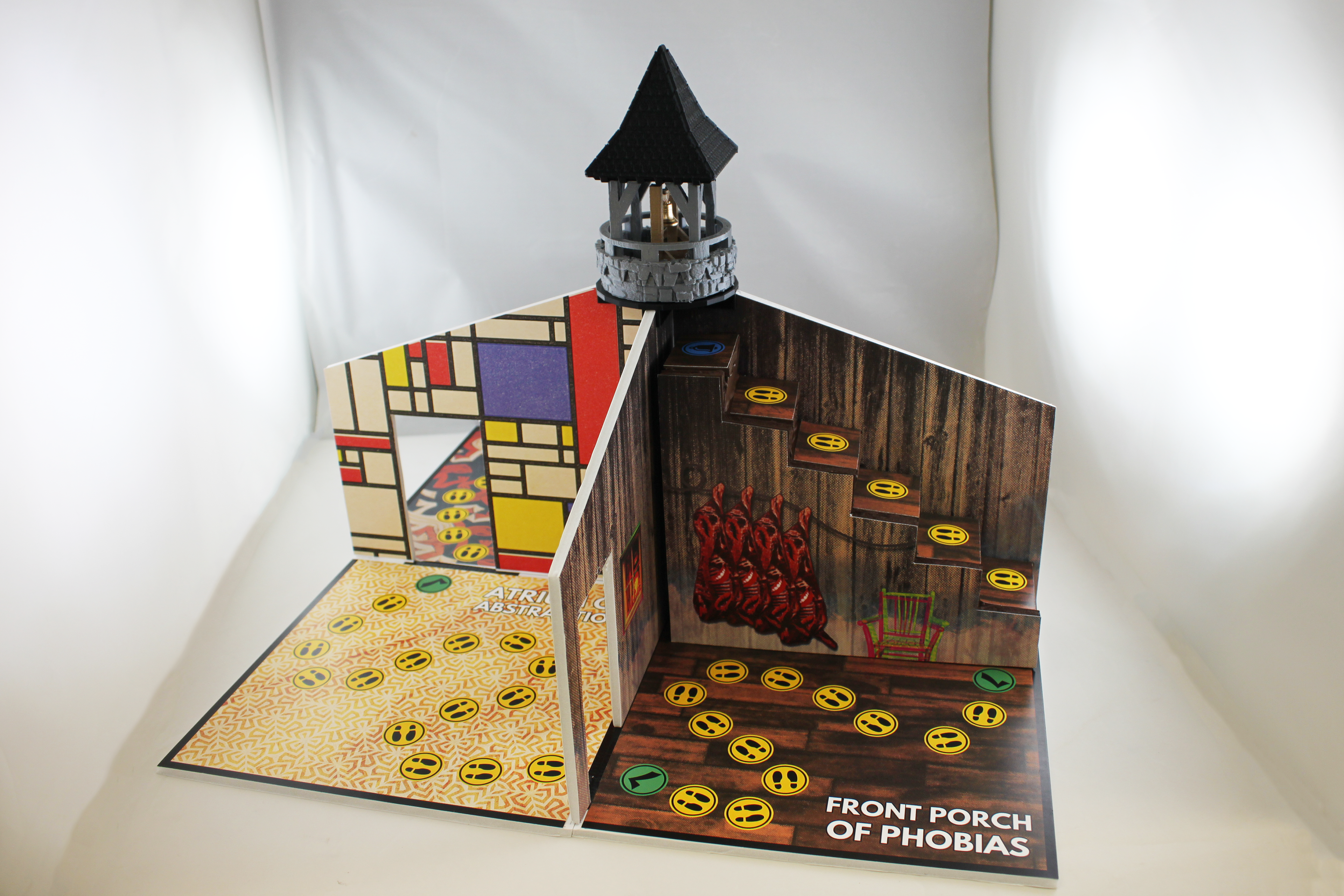 This is a 3D sculpt based off of the Life Formation's animatronic character Porkchop.
She was apart of a musical food-based variety show at COSI in Columbus, Ohio.
This is a scale recreation of her I made as a gift to the managers I worked with while interning at Life Formations in 2022.
I modelled her in ZBrush and 3D printed, painted, and costumed her myself.
DRINK DESIGN & ADVERTISING CAMPAIGN
This is a campaign for a fictional company.
I came up with a drink company, name, label, and did photography of the finished product for two print advertisements.
AUDREY 2 FIRST FORM PROP REPLICA
A recreation of the main protagonist of the film Little Shop of Horrors in his first and earliest form.
Created by combining wax plants, 3D prints, paint, and a lot of hot glue.
MARY THE ELEPHANT SOLDERED WIRE SCULPTURE
An elephant animal figure sculpture, composed of shaped copper wire soldered together.
This project was an experiment in lines in space and working with soldering.