Pieces that combine digital and physical mediums. They are often constructed and best viewed in the real-world.
Andy Warhol 
Spray Paint Portrait
A posturized image of Andy Warhol was turned into a layered image stencil, spray-painted, and then digitized back into Photoshop.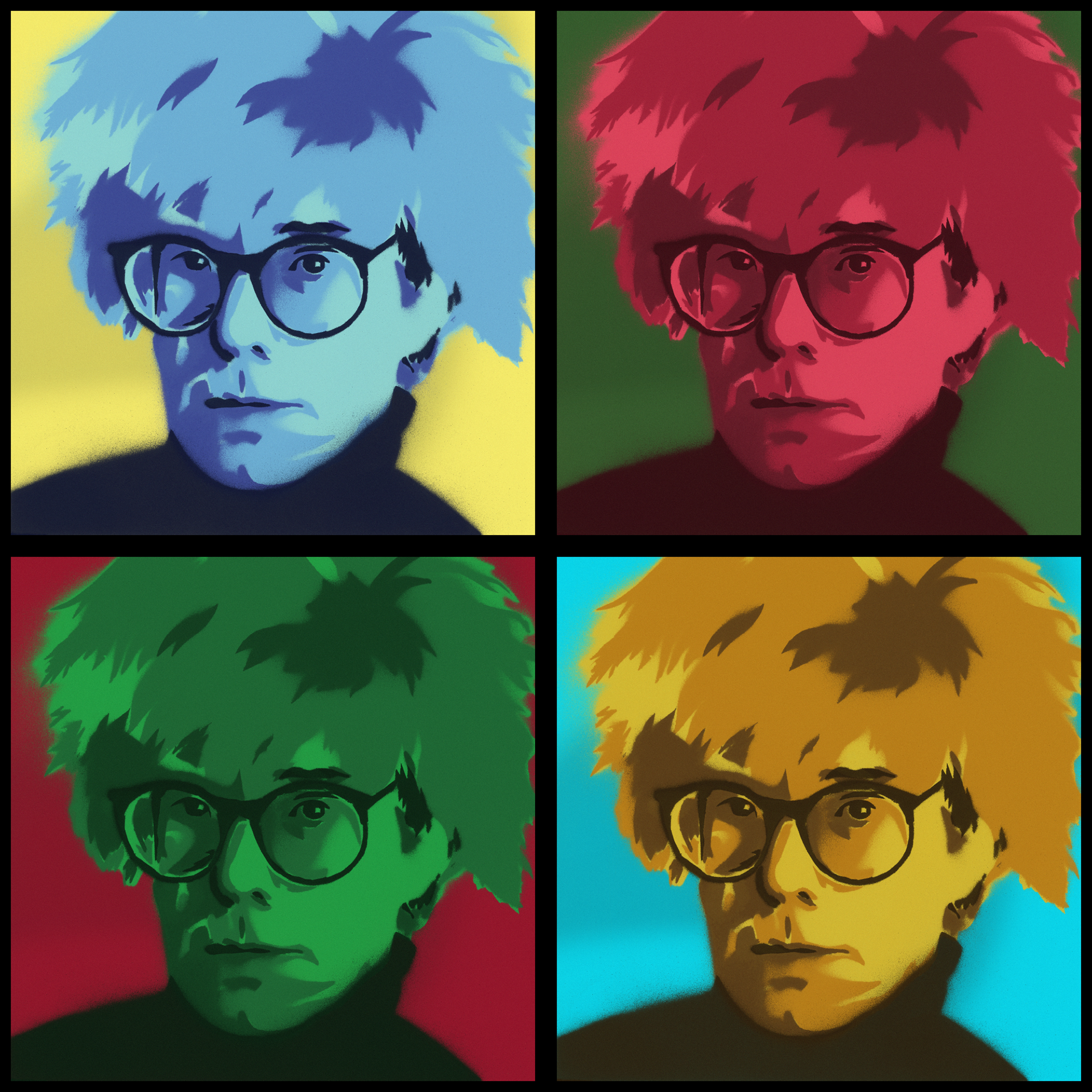 Turning the spray paint layers digital made for easier assembly and color manipulation.
"Bats in the Belfry" 
Board Game Design
This is an educational board game designed and fabricated by me for use in AP Psychology. Meant to be used as a study tool, this project combines learning & fun.
The cover art for the game features a fair-use movie poster from a 1942 MGM film.
My project partners, Angelina Griffith & Kayla Jaroscak mainly aided me in typing up the 100+ quiz cards required for the game.
The titular "belfry" was 3D printed and hand-painted using a combination of commercial and self-created models.
The bats themselves were plastic Halloween rings upcycled & hand-painted into player pieces.
Interstellar Pop Underground
This was a multimedia project that spanned three years. Honoring the esoteric legacy of the Elephant 6 Recording Company, I created a sprawling collection of carefully refurbished print media from the 1990s, rare music, & supplementary original artwork.
The project included a 15-page research essay: A Place We Have Been To, along with three CDs inside two separate cases.