I have helped with designs, merchandise and promotional material for the festival since 2019. I also help manage the event's
Instagram page
.
Due to the pandemic, Shrekfest was held virtually in 2020 and multiple promotional videos were produced to help raise awareness and entice people to submit content for the event, which was livestreamed on September 19th.
A full archive of the livestream can be viewed here. I created the logo and multiple intermission graphics throughout the eight hour stream.
I created multiple graphical assets used in both promotional videos. Character animation of "Little Sir" was done by Harrison Wyrick and compositing was done by Grant Duffrin.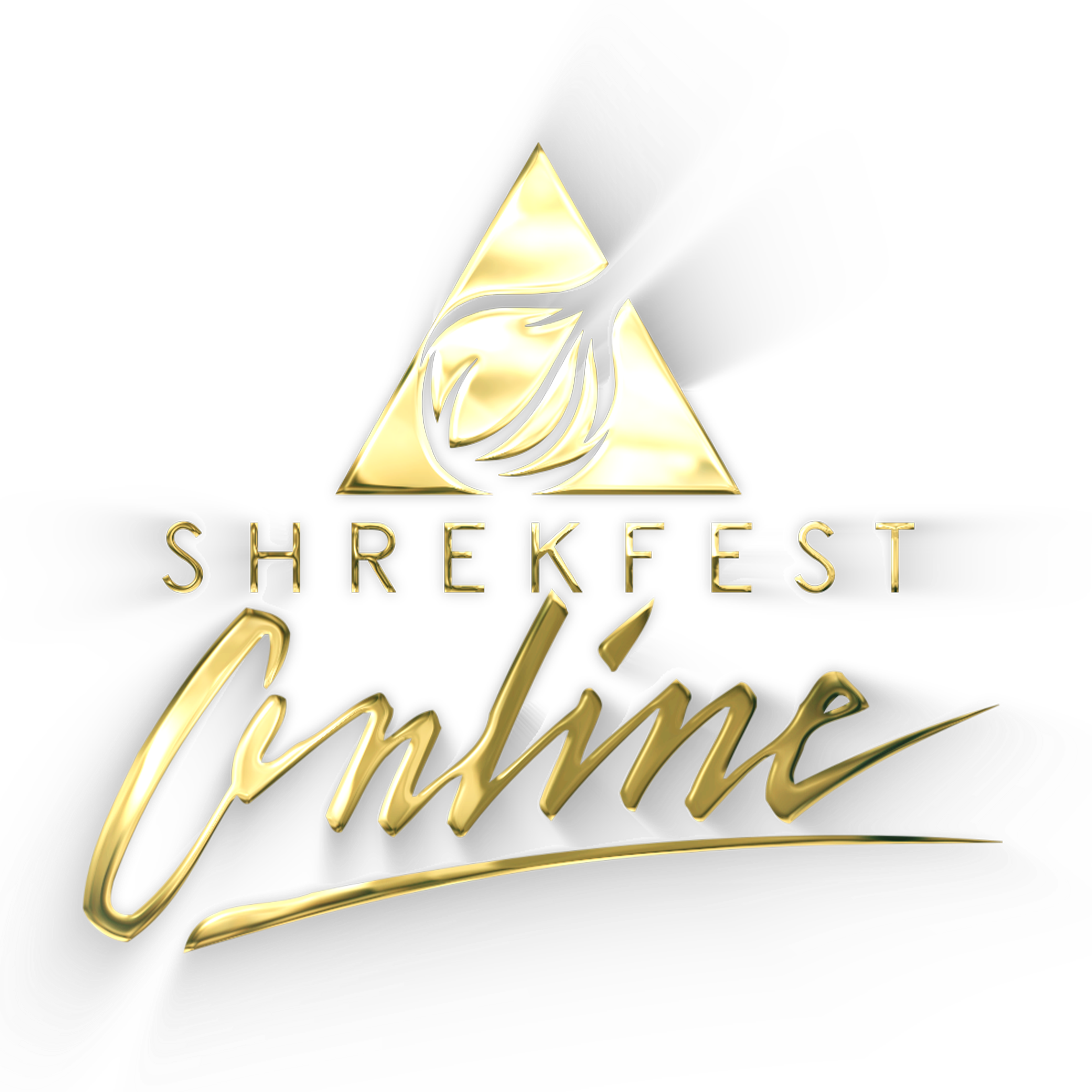 I designed the logo (a parody of the AOL logo) and constructed trophies utilizing the design.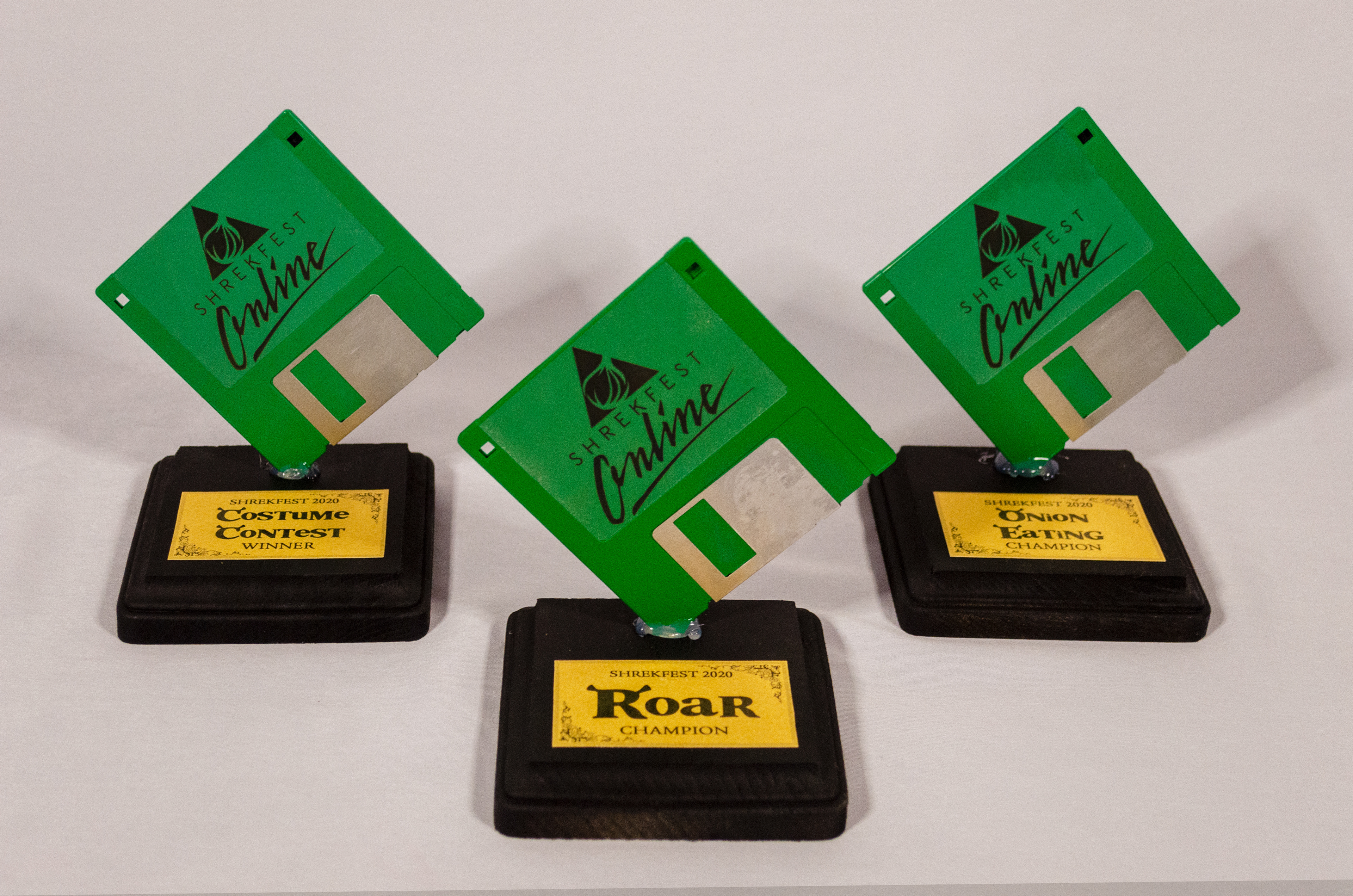 2019 was my first year producing material for Shrekfest.
Promotional designs, including a parody of Heaven's Gate, a medieval-style blanket, and buttons were created for and sold at the event and promoted online.
I also did event photography which can be seen on my photography page, or by
clicking here
.