Eraserhead Drawing Series
A drawing study of over 100 pieces based on the David Lynch film Eraserhead. Intended to be an exercise in thumbnailing and style-tests, the experience gained from this project has many applications beyond fine art.
Digitized Monochromatic Still
A physical piece scanned and transformed digitally. based on an iconic moment in the film. The challenge with this large-scale piece was to only use black, white, and 50% grey.
One hundred small thumbnails done in ten varying styles from incremental stills pulled from the film.
Five medium sized thumbnails done in one style, taken from one scene in the film.
Rubber Duck Colored Pencil
We had the option to draw anything we wanted for a project in my Drawing 1 Foundation class. I picked a rubber duck that I keep on my desk.
He is rendered in pastels and colored pencils for the main piece and then I did a sketch pencil orthogonal as well.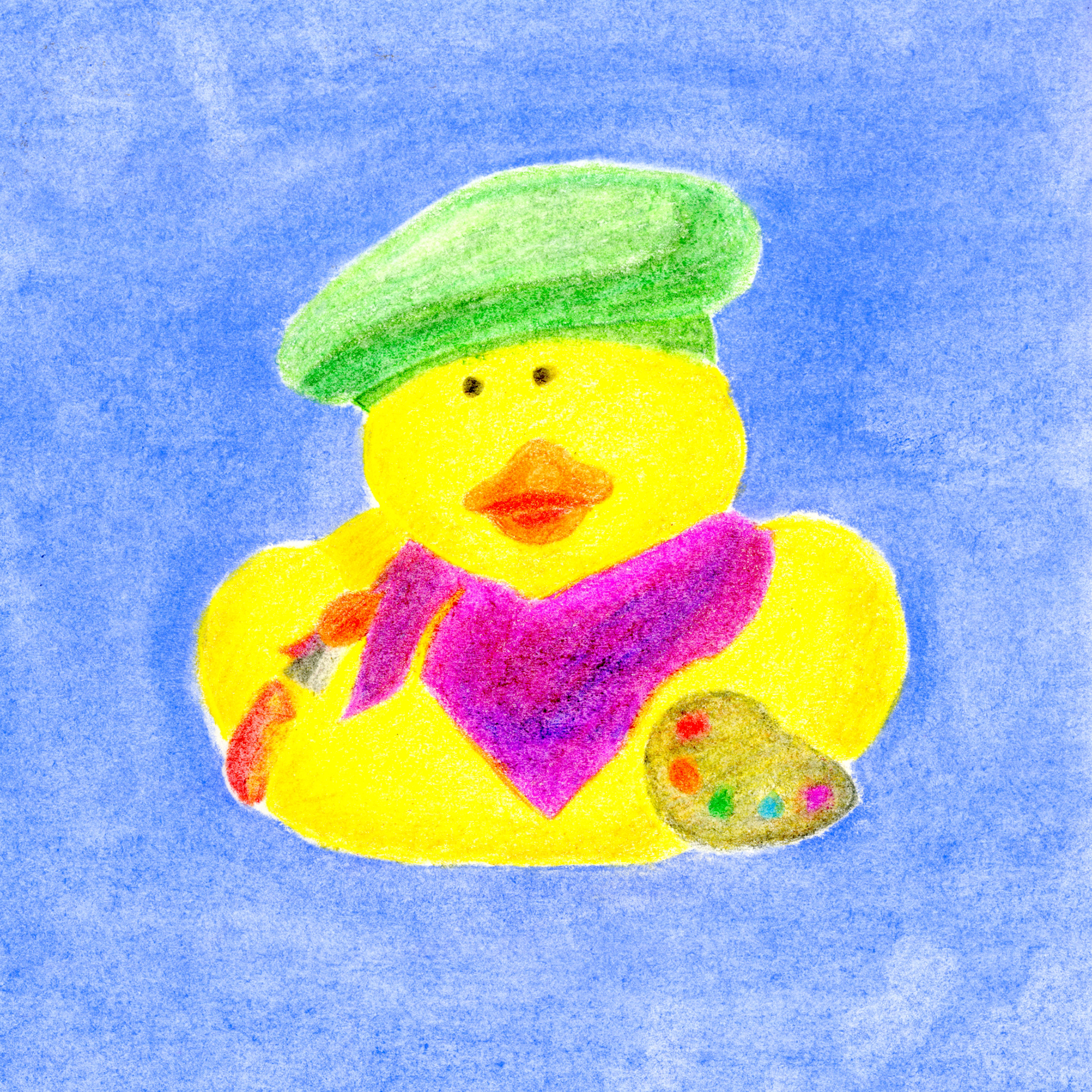 Live studies of animal skulls done in charcoal.
A study in drawing from photo and physical image manipulation, this piece began as a self-portrait. It then became a series of artistic variations and pointillism-based style expressions. Multiple photocopies of the original piece were made and then cut up, mixed around and scanned back in to create different visual moods.
A colored pencil portrait of Michael Richards as "Kramer" from the hit 90s sit-com Seinfeld. This piece is a study in colored pencil values and was done on 50% toned grey paper.
A charcoal portrait of my grandparents on my father's side of the family, Cornelius and Theresa Japikse. This portrait would later be used as the cover image for Cor's funeral program in 2019.